A hole as large as Lake Superior or the state of
Maine
has opened up in Antarctica, and scientists aren't sure why it's there.
The gigantic, mysterious hole is quite remarkable, atmospheric physicist Kent Moore, a professor at the University of Toronto's Mississauga campus, told me over the phone. "
It looks like you just punched a hole in the ice
."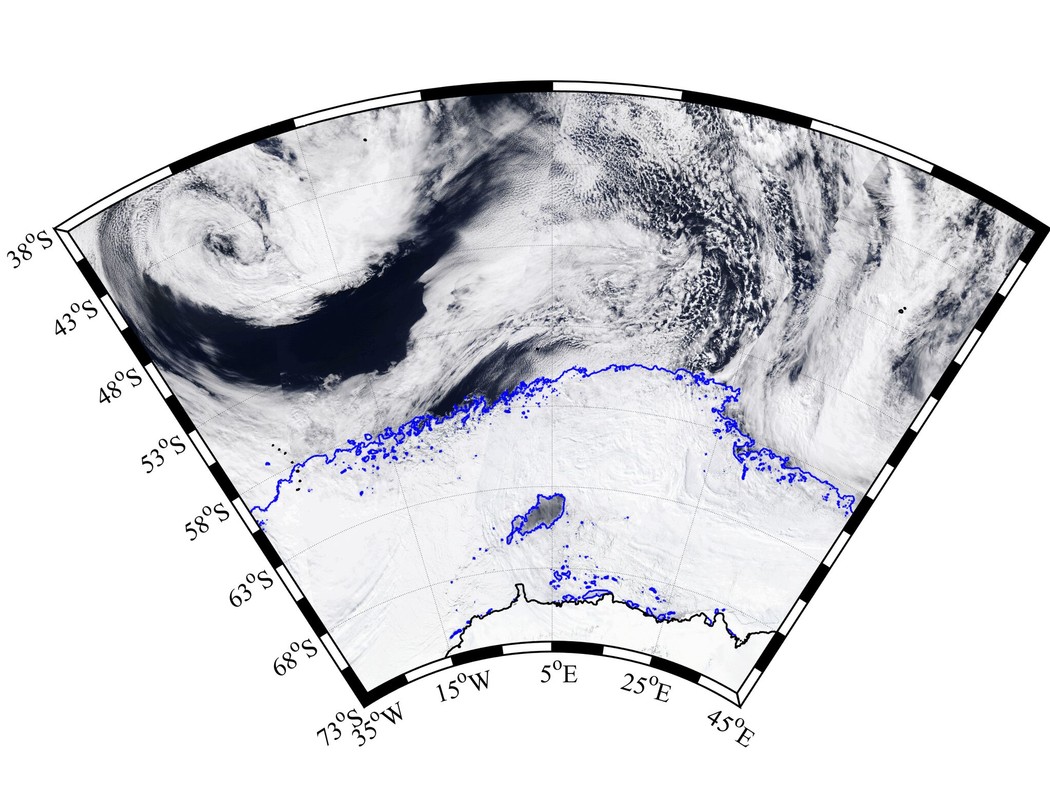 Areas of open water surrounded by sea ice, such as this one, are known as polynias. They form in coastal regions of Antarctica, Moore told me. What's strange here, though, is that this polynia is deep in the ice pack, he said, and must have formed through other processes that aren't understood.
"
This is hundreds of kilometres from the ice edge. If we didn't have a satellite, we wouldn't know it was there
." (It measured 80,000 k㎡ at its peak.)